What is the Foundation?
Created as an alternative to traditional examinations, the Foundation of Music Education (Australia) provides graded examinations and assessments on the performance of music students. The foundation has an expection of high standards for its examinations and assessments however we understand that a gentle smile and some words of encouraement from an examiner will often make the difference between a "good" and a "not-so-good" performance. Hence…
It is the aim of the Foundation to establish a caring and nurturing examination environment.
Foundation of Music Education Assessors and Examiners are experienced and qualified music teachers. They are also trained in how to work with children in a pressure situation, so that they may make the examination experience, a positive one. In the past, many students have discontinued learning music because of negative examination experiences.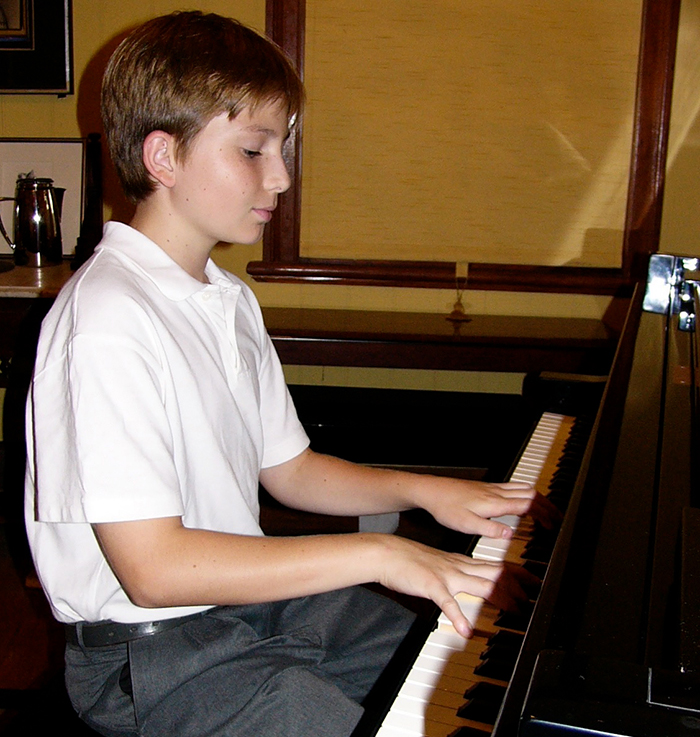 Assessments & Examinations
Assessments and examinations are important goals to which children can aspire. Parents are also keen to establish a goal for their children to strive towards.
The foundation strives to ensure that entering students for examination is as easy as possible for teachers. Examination centres are chosen for their accessability, warm up/practice rooms, air-conditioning and parking facilities. We understand that a welcoming environment helps to keep the candidate and their parent/s, more at ease on the exam day.
At the Foundation we see that a positive learning environment is the best way for each participant to achieve an encouraging and constructive experience.
Criteria Bassed & Success
Criteria Based Assessment
The Foundation has created a set of examination standards and assessment criteria of a high calibre and strives to offer students an opportunity to develop their skills in performance.
All Foundation examinations are criteria based assessment. A list of all the assessed criteria is included in the syllabus. The examination assessment report will be marked according to these criteria and will be included in the report. Specific criteria include: played correct notes, rhythmically correct, suitable fingering used, adhered to dynamic markings, balance between hands, good hand position, played confidently, played from memory.
Successful Awards
The Foundation considers that it is important that each child who participates in an exam will strive for success. The Foundation will award the following gradings: "Successful" or "Not yet successful". The Foundation does not consider a "Bell Curve" an accurate or satisfactory way of issuing performance gradings. Each child will receive a Certificate of Participation and all participants who receive a "Successful" grading will receive a Foundation Ribbon to celebrate their success.